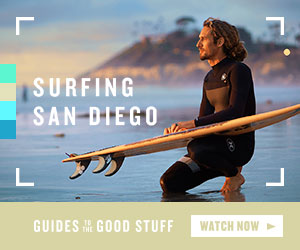 Home
Ester to Alcohol
Ex (DIBAL-H)
Ester to Alcohol

(DIBAL-H)


---
Examples:
---
Example 1

To a solution of the SM (45.5 g, 131 mmol) in THF (350 mL) at -78 C was added DIBAL-H (1.5M in toluene, 50 g, 350 mmol) dropwise over 75 min maintaining the internal temp between -65 C and -60 C. After completion of the addition, the reaction mixture was warmed to -10 C for 90 min. A 4M aq KOH solution (350 mL, 10.7 eq) was carefully added dropwise, maintaining the temp at -10 C. The mixture was allowed to slowly warm to RT with vigorous stirring, and then was stirred at RT for 20 h. MTBE (200 mL) and heptane (400 mL) were added. The org phase was separated and washed with 1M aq KHSO4, brine, and dried over a mixture of MgSO4 and 30 g silica gel. The solids were removed by filtration and the filtrate was concentrated in vacuo. Upon concentration a precipitate began to form. The resulting wet residue was triturated with 10% MTBE/heptane (500 mL) at 60 C for 1 h. The resulting suspension was slowly cooled to RT under stirring. The resulting solids were filtered and dried in a vac oven at 40 C to provide the product. [31.2 g, 78%]
[Patent Reference: WO2012069948, page 116,

(3.9 MB)]
---
Example 2

To a solution of the SM (169 mg, 0.576 mmol) in THF (5 mL) at 0 C was added DIBAL-H (1.0M in toluene, 3.4 mL, 3.4 mmol) over 15 min. The ice bath was removed after approximately 2 h and the reaction mixture was allowed stir at RT for an additional 2 h. The mixture was cooled to 0 C and aq Rochelle's salt (6 mL) was added. The resulting heterogeneous solution was stirred at RT over the weekend. The mixture was diluted with H2O and EtOAc. The layers were separated and the aq layer was further extracted with EtOAc (3x). The combined organics were washed with brine, dried (Na2SO4), and concentrated to provide the product which was used directly in the next step without further purification.
[Patent Reference: WO2016014463, page 117,

(6.7 MB)]
---
Example 3

To a stirred solution of the SM (5 g, 21.8 mmol) in toluene (50 mL) was added DIBAL-H (43.6 mL, 43.6 mmol) at 0 C. The reaction mixture was stirred at 0 C for 2 h. The mixture was quenched with 1N HCl, then diluted with H2O and EtOAc. The org layer was dried (Na2SO4) and concentrated to provide the product as a colorless oil. [4.0 g, 91%]
[Patent Reference: WO2015140133, page 106,

(11.7 MB)]
---
Example 4

To a solution of the SM (1.86 g, 12.15 mmol) in dry DCM under argon at 0 C was added DIBAL-H (1M in heptane, 25 mL, 25 mmol). The reaction mixture was stirred at 0 C for 30 min, after which time was added aq sodium potassium tartrate (10%, 45 mL). The mixture was stirred at RT for 20 h. The aq layer was extracted with EtOAc. The combined organics were washed with NH4Cl, dried (MgSO4), and concentrated in vacuo to provide the product as a colorless oil. [1.37 g, 90%] [UK Pat App GB2463151A, page 157]