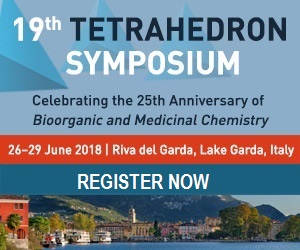 Home
Common Reagents
Triphenylphosphine
Triphenylphosphine
Other Names:

Triphenylphosphane
Phosphorustriphenyl
---
General Information:
---
Structure:

CAS Number: 603-35-0
Molecular Weight: 262.29 g/mol
Appearance: White solid
Triphenylphosphine is often used as a reducing agent, leading to the formation of triphenylphosphine oxide. The reaction is driven by the formation of the thermodynamically favored P=O bond of triphenylphosphine oxide. Triphenylphosphine oxide is a side-product that can be difficult to separate from desired product. Triphenylphosphine oxide is often removed through chromatography. When exposed to air, triphenylphosphine slowly oxidizes to triphenylphosphine oxide.
---
Common Uses:
---
Reagent in Mitsunobu reactions

---
Reagent in Appel reactions

---
Reagent in Staudinger reactions

---
Reagent for phosphonium salt preparation (usually used later in Wittig reactions)

---
Safety:
---
For acute exposure triphenylphosphine is considered an irritant, for chronic exposure it poses neurological risks. Triphenylphosphine is incompatible with strong oxidizing agents.
---
References:
---
1) Patent Reference: WO2015177325, page 70,

(4.3 MB)
2) Patent Reference: WO2014152144, page 56,

(4.6 MB)
3) Patent Reference: WO2015089337, page 185,

(17.5 MB)
4) Patent Reference: WO2015177325, page 77,

(4.3 MB)
5) Burke, S. D.; Danheiser, R. L.; Handbook of Reagents for Organic Synthesis, Oxidizing and Reducing Agents
6) Wikipedia: Triphenylphosphine (link)
7) www.sigmaaldrich.com: Triphenylphosphine (link)