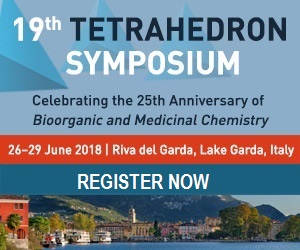 Home
Common Reagents
Carbon Tetrachloride
Carbon Tetrachloride
Other Names:

Tetrachloromethane
---
General Information:
---
Structure:

CAS Number: 56-23-5
Molecular Weight: 153.82 g/mol
Appearance: Colorless liquid
Chemical Formula: CCl4
Melting Point: -23 C
Boiling Point: 76-77 C
Density: 1.594 g/mL
Due to its symmetrical structure, carbon tetrachloride (CCl4) is non-polar. Its non-polar nature makes it a suitable solvent for dissolving non-polar compounds. Carbon tetrachloride is convenient as a solvent for NMR because it contains no protons, however, its poor dissolving power limits its usefulness.
---
Common Uses:
---
Solvent in benzylic brominations

---
Safety:
---
Carbon tetrachloride is toxic to the central nervous system. It is not flammable, and actually at one time was used in fire extinguishers.
---
References:
---
1) Patent Reference: WO2016014463, page 101,

(6.7 MB)
2) Wikipedia: Carbon tetrachloride (link)
3) www.sigmaaldrich.com: Carbon tetrachloride (link)